SOIL, STONE, STRAW & MULCH
Keep your landscape looking top-notch.
Your yard is an important feature of your overall home. After all, it creates first impressions to all your visitors and who doesn't want superb curb appeal?
Beautiful plants come from great soil, and mulched beds stay clean and look beautiful when using a high quality product.
With a huge selection of premium quality soils, soil enrichments, stone, sand and mulches, Froehlich's Farm is your one-stop shop to have your yard looking its absolute best.  Our team will give you the right advice and deliver the right products directly to yout homr to ensure you get the results you are looking for.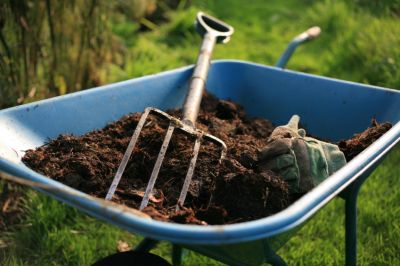 Your soil is one of the most important factors in successful landscaping and gardening. Soil is a mixture of mineral particles and various types of organic and inorganic material. The size of those mineral particles determines the soil's category, whether it be clay, sand or loam.
In Bucks County our soil tends to have a high clay content, so making sure you are amending with the proper soils and composts is a key factor in the overall success of your lawn and gardens.
At Froehlich's Farm we have the best soils, from organic brands like Espoma and Coast of Maine, that are nutrient packed to ensure your plants get exactly what they need to grow strong roots and be beautiful for years to come.
Soils & Amendments We Stock:
BULK
Screened Topsoil
Unscreeened Topsoil
Mushroom Soil
Planting Compost
Amended Soil Mixtures
BAGGED
Topsoil
Peat Moss
Perlite
Vermiculite
Compost

Vegetable Gardens
Lobster Compost
Complete Planting Mix

Mushroom Soil
Lawn Soil
Potting Soil
Garden Soil
Specialty Soils

Orchid, Cactus & Indoor Plant Mix
*many organic and OMRI listed options available*
Mulched beds are an easy and beautiful way to make your landscape really pop.  Rich tones instantly add separation and contrast to your yard, giving it that finished, professional look.
Not only does mulch help to enhance your beds, it also stops weeds, which stress plants by competing for nutrients and water.  Rest assured Froehlich's has the top quality mulch, plus all the other ingredients you need for perfect beds, delivered straight to you!
BULK
*Triple Ground Mulch*
Natural Brown (no dye)
Dyed Black
Dyed Brown
Woodchips
BAGGED
Hardwood Brown (no dye)
Dyed Brown
Dyed Black
Organic Mulch + Seaweed Mix
BALES
Straw
Hay (timothy/orchard grass mix)
Premium Ground Cover – In Plastic (heat treated straw/hay mixture)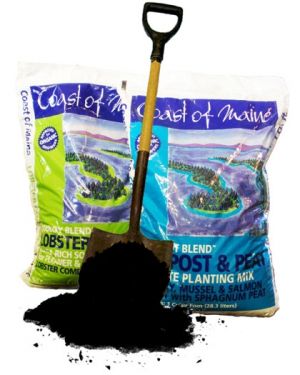 With practicality and distinctive beauty in mind, we deliver the finest landscaping stone and sand that has been naturally aged for thousands of years.  Stone is a great landscape accent that will continue to endure however it is applied with little to no maintenance.
Whether you have a large construction project or a small do it yourself project, we will make sure you have just the right materials you need.
BULK
3/4″ Grey Clean Stone
3/4″ Modified Grey Stone
3/8″ River Jack – Pea Gravel
River Jack Mix 1″-3″ Mix
River Jack Mix 3″-5″ Mix
BAGGED
Decorative Stone
Drainage Rock
Egg Rock
Pond Cobbles
Pond Gravel
Pea Gravel
Red Lava Rock
Marble Chip
Red Autumn Stone
BULK
Concrete Sand
Masonry Sand