Add beauty to your home in all shapes and sizes.
Creating a comfortable and beautifully accented outdoor space allows you to extend your living and entertaining space.
The use of ornamental planters, statuary and containers on decks, porches, patios, around the pool and in the garden itself adds a whole new element to your outdoor space.
Pottery is great for adding accents, or to create an exquisite focal point.  Our beautiful pottery selection will add color, form, texture and all the sensory elements to your home, with a great selection for both indoor and outdoor spaces.
Whether you are looking for something square, round, tall, short, glazed, raw, or textured, you will find it at Froehlich's Farm.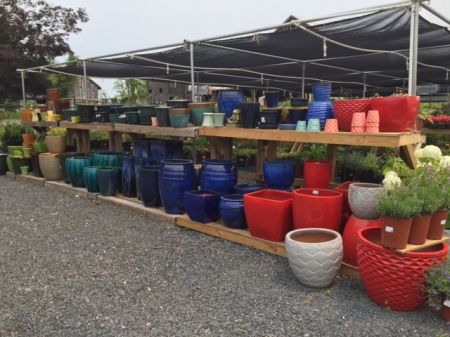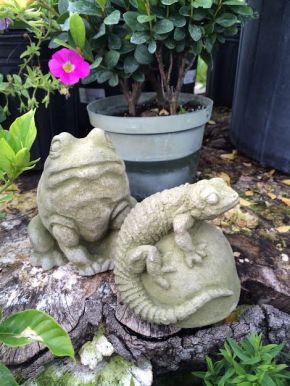 Garden accents add a charming new element to your home and gardens.
Whether you enjoy the whimsical look of gnomes, elves and mythical creatures or a classic look of turtles, frogs and rabbits, our selection of statuaries and garden accents allow you to choose just the right size, color and shape for your home.
Our statuaries are made for the outdoors, made of best-quality materials and are exceptionally durable, allowing you to enjoy your garden accents for years to come.
Find the perfect piece to compliment any interior or exterior style with a large selection of sizes and colors:
Concrete • Glazed • Terra Cotta
Cast Iron • Plastic • Fiberglass