STORE VISITING GUIDELINES
Beginning on Saturday, May 2nd, 2020, our garden center will be re-opened to the public as an essential business.
Winter Store Hours:
THURSDAY – SATURDAY – 9:00 AM – 3:00 PM
SUNDAYS: 10:00 AM – 3:00 PM
While visiting the farm, we please ask that you respect all fellow visitors and staff by following these guidelines. For your safety and the safety of our staff, we will be following the mandated PA Health Department and Federal CDC guidelines
Protective masks required
Gloves are highly suggested
Practice social distancing, keep 6' apart
Follow all signage directions and directional arrows
New main entrance located in side parking lot through nursery yard
Limit to two family members per visit
No pets at this time
Look with your eyes as much as possible
Enjoy the flowers, plants and fresh air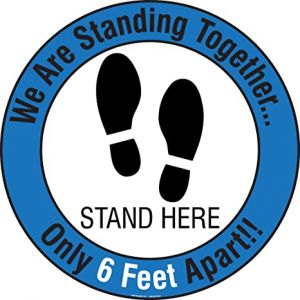 We appreciate your continued support and patience during this difficult time. We know some of these new "rules" are not what we are used to, but safety is our number one goal. We look forward to celebrating spring, while providing our community with the best plants and garden therapy we all truly need right now!
We will still be offering curbside pick up, on a limited basis.
CURBSIDE PICK UP:
TUESDAY – THURSDAY ONLY
10:00 AM – 2:00 PM
*Minimum of $25.00 purchase. Please allow a minimum or 24-48 hours to pull your order. $5.00 pulling fee for each curbside order. Your order must be submitted 24-48 hours before requested pick up date.
*All curbside pick up orders will be labeled with your name and located in front of our retail store.
Click here for curbside ordering information. Online shopping store coming soon!
Local Deliveries are still being made Monday – Saturday.
*Delivery fees apply
Due to limited staff, we cannot reliably answer the phone. Please direct all inquiries to our email at [email protected] for the fastest response.  We are doing our best to check all voicemails the following morning of each business day. Please expect a minimum voicemail response of 24-48 hours. Again please email us whenever possible.